ECR Community is beginning a series of 6 webinars supported by bespoke surveys for each webinar. These webinars will feature leading retailers, suppliers & category management experts throughout the world from Lat Am, Europe and Asia Pac.Registration is open for the 1st three webinars and all details are below.
Register for Webinars 1-3 HERE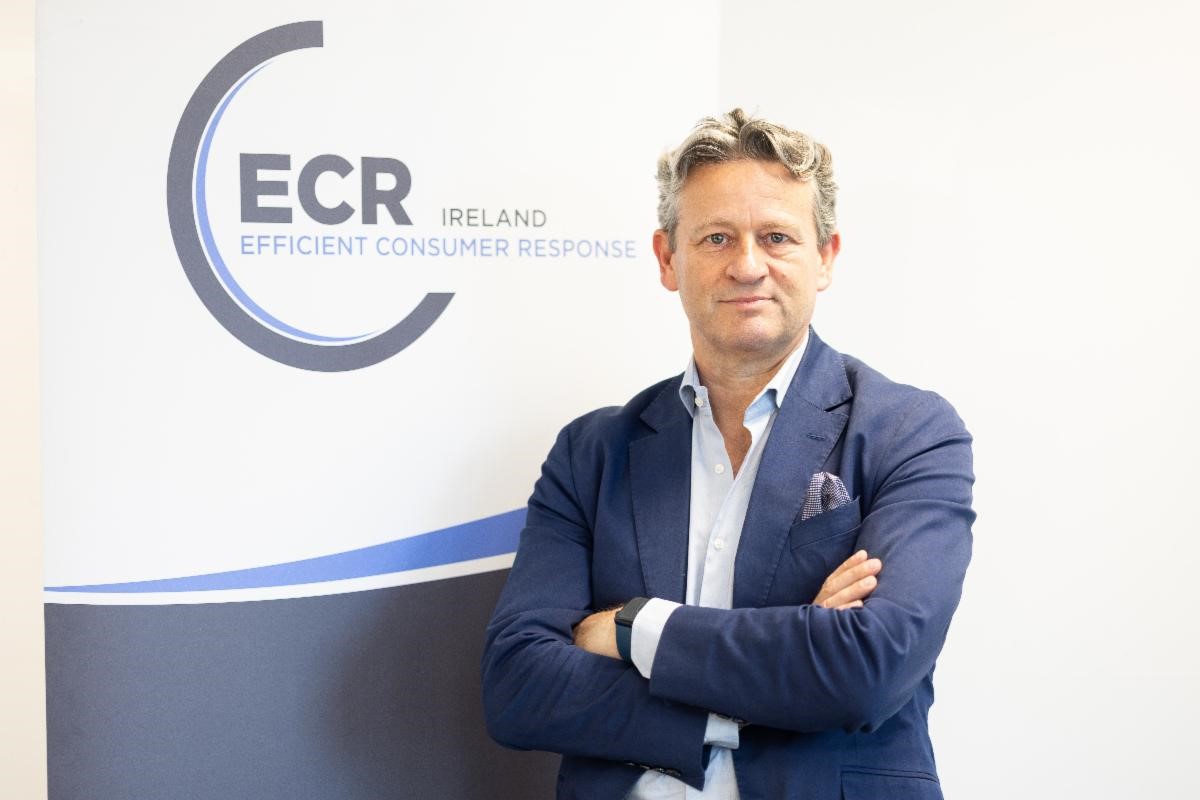 Declan Carolan, Co Chair of ECR Community
The #ECRCatManNetwork vision is to spread the impact & value of category management as a process based on collaboration across the globe.
We are the guardians of the category management 8 step process.
Our mission is to stand up for a world where category management continues to evolve as a key driver of business success and where a collaborative model is optimizing the consumer / shopper efficient response.
By building a community, sharing knowledge and better practices, we unlock the full potential of category management for retailers, manufacturers and service providers
A Steering Committee of leading retailers, manufacturers, service providers and category management experts have selected 6 Hot Topics relevant for category managers throughout the world today.
Each Hot Topic will be the focus of a dedicated webinar and a bespoke survey.
Check out the video above as Dr. Brian Harris + some members of the ECR #CatManNetwork SteerCo reveal the 6 Hot Topics!
The schedule of webinars for each relevant Hot Topic is
1. Collaboration - 19 Sep (15.30 CET)
2. Shopper Insights (Focus on Gen Z) - 19 October
3. Omni channel CatMan - 12 December
4. Technology & Tools for CatMan - Feb '24
5. Sustainability - April '24
6. Category Vision - May '24
We look forward to seeing many category managers throughout the world at our 6 Hot Topic Webinars!
Webinar & Hot Topic #1, 19 Sep 2023 @ 15.30 CET
Collaboration
"Supplier and Retailer Collaboration:
Category Management "
Simon will deliver an overview on the hot topic of collaboration.
We'll take a look at what is important to retailers and suppliers when it comes to engagement and collaboration.
With a specific lens on category management, I'll share how strong engagement can drive growth and investment from both parties.
Simon Knapp
Director, Global Client Development
Advantage Group International
"Shopper & Consumer,
keys for better internal collaboration"
Well differentiating the Shopper and the Consumer can be a great asset for a better collaboration and a clear role definition for the Category management.
Frank Bonnamour
Global Category Management Director
Lactalis Group
How to retain drug customers to pharmacies through collaboration between industry and retail?
Through the culture of the customer at the center we have developed a program of excellence in the service to the drug shop.
The program aims to improve the experience of buying medicines at the pharmacy counter and thus support the retailer in its loyalty.
Gabriela Valentin
Head Trade Marketing
Aché Laboratórios
"Turbocharging customer collaboration through Joint Value Creation"
This presentation will focus on how we can colloborate with our customers
to drive mutual Category, Commercial and value growth.
We will share the approach we take in HEINEKEN with some tip & tricks along the way.
Ruth Hankin
Capabilities Manager
Heineken Europe
Survey Results and Analysis
ECR #CatManNetwork survey on Collaboration
Each webinar will be supported by an ECR #CatManNetwork Survey focusing on the featured Hot Topic. This will guarantee bespoke & current research findings to be presented at the commencement of each webinar.
300+ participants have already completed the survey focussing on Collaboration!
An ECR #CatManNetwork Subgroup will analyse the feedback and Steffen will kick-off the webinar by presenting their findings.
The Survey for Webinar & Hot Topic #2 (Shopper Insights) will be launched afterwards and as much participation as possible is encouraged.
Steffen Schöne
Chief Operating Officer
Yagora GmbH
Panel Discussion
An objective of the #ECRCatManNetwork is to act as a forum for discussion & debate.
The presenters will participate in a panel discussion after their presentations and discuss the topic of collaboration in more depth.